Dentistry in Odd Places:
Humanitarian mission - Operation Continuing Promise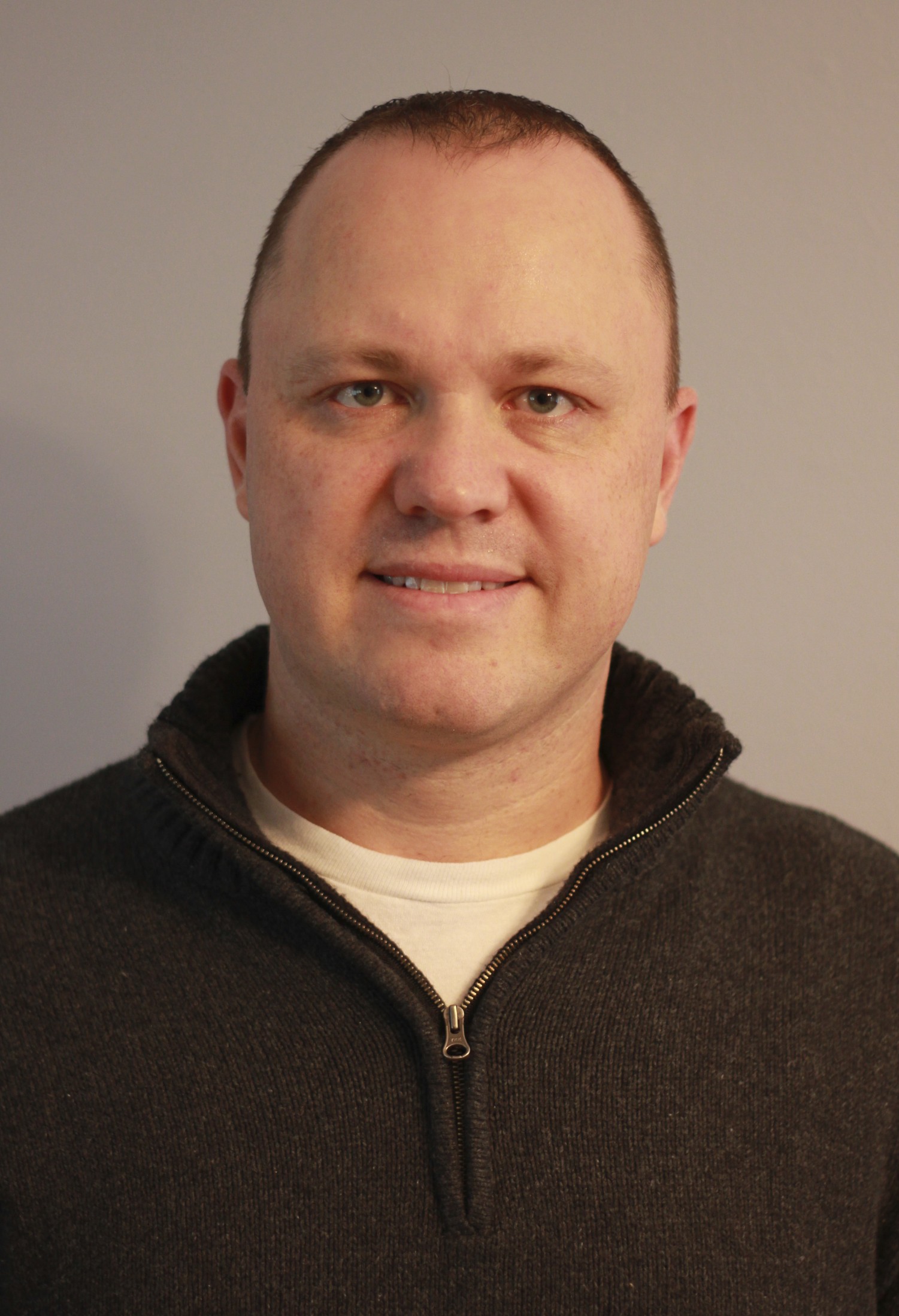 Article contributed by UBC Prosthodontics Graduate Student Dr. Ian Thornton
In 2008, I had the opportunity to participation in part of Operation Continuing Promise, a US Navy led mission that provided medical, construction and humanitarian services to seven Central, South, and Caribbean American countries (Panama, Columbia, the Dominican Republic, Guyana, Haiti, Nicaragua, and Trinidad).  Additionally, during the mission, the ship diverted from its planned course to provide humanitarian assistance and disaster relief operations in Haiti after four back to back Atlantic hurricanes had hit that nation.
Throughout the mission, the USS Kearsarge was our home away from home.   This WASP class amphibious assault ship is 257 meters long; displaces 40500 long tons of water; and is capable of a top speed of 24 knots.  Normal complement of the ship while on active duty is just under 3000 personnel making the ship almost like a small town unto itself.  Although during this mission, the ship was not at full capacity, it was close to that (or at least felt close to that) as there were still the integral ship's crew, along with augmentees from the United States Marine Corps, the United States Air Force, the United States Army, the United States Coast Guard, the United States Public Health Service, the Canadian Forces, other multi-national forces (Brazil and the Netherlands) and NGOs aboard.  However, living/eating/working in the confined quarters of the ship readily contributed to the quick establishment of the team environment that is needed for a mission of this magnitude to succeed. 
Although the overall operation was four months in length, my six week leg consisted of first sailing from Norfolk, Virginia to the town of Puerto Cabezas, Nicaragua on the Mosquito Coast, where our dental team provided dental services (mainly extractions) to both the local population within the city, but also to some of the smaller more remote villages in the outlying areas.  This region had been hit hard by Hurricane Felix the year before our mission and in these remote villages, many of the damaged houses still had the US Aid tarps as roofs and or walls and were thus definitely in need of the services the overall mission provided.   Flying in to these villages by helicopter each day and given the fragile nature of these houses, we were forced to land at least a kilometer or two outside of town and walk into the area where we would be working to avoid the risk of the helicopters flattening the structures due to downdrafts created by the rotors.  On a normal day, the villagers would run out to meet the helicopter and walk with us.  Over the course of just over two weeks, I worked in the tiny villages of Betania, Yulu and Tuapi whose population on those days was increased as villagers from other local villages trekked by foot to seek the health services we were providing.  What made all communication amusing is the double translation that was required as the indigenous people of this region speak the local dialect of Miskito.  Therefore, we used a member of the ship?s personnel to translate our questions/instructions into Spanish and then a local translator to then convert it to Miskito.  It definitely made for an interesting dynamic that made us quickly learn some very primitive Miskito in order to become more effective in our daily provision of treatment as saving time on this translation game of telephone allowed us to ultimately treat more patients on a daily basis.
Upon departing the coast of Nicaragua, we sailed for a day down to northern Colombia and in particular, harboured in the town of Santa Marta.  Due to the civil war that has been occurring in Colombia for years, many of the inhabitants that have been directly affected by the fighting have since relocated and congregated to displaced persons shanty villages outside of Santa Marta and it is in these villages where we concentrated our efforts.  Although the facilities that we worked in were much more civilized than those that we had been previously used to (and some patients actually had radiographs), the need for our services were just as pronounced and the frantic pace of the days continued.   I mainly worked out of a shanty town called Palmira Village who welcomed us on the first day with an almost festival atmosphere.  We travelled there each day from the ship by bus, with a local military escort to ensure our safety, which allowed us to get a more interactive view of the local area.  Colombia is truly a beautiful country that I hope one day to be able to return to.
Over the course of 23 treatment days both in Nicaragua and Colombia, within my portion of the bigger four-month mission, our dental team (4 providers; 6 assistants; 2 hygienists; and 4 adjunctive aid workers) performed 1586 extractions, 32 fillings, 104 sealants, 302 cleanings and 6063 fluoride treatments.  The main benefit of the number of extractions that were performed is that it directly and positively impacted on the respective patients daily lives as we were ultimately removing carious and/or infected and at times painful teeth that may never have been removed due to the general lack of access to a dental provider.  Ultimately, in combining the dental services that we provided with those that the medical practitioners and optometrists delivered, it is easy to say that the health benefits that were afforded to the local populations and their quality of life were vastly improved due to this mission. 
However, in my opinion, the Seabees (the US Navy Construction Battalion) were able to even greater assist the local population through improved infrastructure with the building of schools and other essential services that were sorely lacking, while further being able to accomplish these renovations/constructions over the course of a couple days that would have taken the local population months if not years to build with their primitive equipment.  This benefit could not be understated and I got to see it firsthand.  While working in one village in Nicaragua, I learned from the translator that the locals had been working (with axes) right outside our window on removing the roots of a large tree from the ground for the past six months in advance of the hopes of building an ?addition? onto the two room school and would likely be working at it for at least four to six more months.  On one of our subsequent treatment days, the Seabees arrived and over the course of a couple hours with a small backhoe, accomplished this task in a matter of hours.  The smiles on the local workers faces were priceless and something that will resonate with me for a long time (as will the countless smiles and thank-yous that I received after performing an extraction).  Their gratitude over something like a backhoe and healthcare that we at times simply take for granted, was truly humbling.
I was and am thankful to the CF and the US Navy for this opportunity.  It was a truly life changing and rewarding experience and the highlight of my dental career thus far.  Additionally, while on the ship, I witnessed Operation Smile firsthand at work in their mandate of performing life altering cleft lip and cleft palate repairs to residents of third world countries that would never have had this repair completed and forever suffered from the stigma of their completely treatable and repairable condition.  Being able to witness this in conjunction with my own personal experiences and gratification as a whole has furthered my desire to maintain an involvement in humanitarian dentistry upon graduation.  I cannot encourage any other dentists, both generalists and specialists, enough to take time out of their busy schedules and to give back either to those less fortunate within their own communities who are in desperate need of dental care but cannot afford the fees or to go abroad and experience another culture, way of life and to give back if given the chance.  Selecting a profession like dentistry and even more specifically prosthodontics that affords us that opportunity to impart this impact is truly one of the understated benefits of our profession?and perhaps one that not enough practitioners take advantage of.   We all have the ability and opportunity to make a difference, and trust me, the biggest difference will be in the manner in which this type of experience will make you feel about yourself and your profession.