What is a Prosthodontist &
What do They do?
You, Your Teeth and Your Prosthodontist
Your teeth are an important part of your physical and mental well being. Aesthetic issues can affect your self esteem, confidence and even facial appearance, while functional problems can contribute to other health issues such as poor nutrition or even severe headaches.
Thanks to the significant advances in dentistry over the last twenty years and their advanced training in diagnosis, treatment planning and clinical skills, prosthodontists are uniquely qualified to offer their patients a wide variety of exciting new professional services.
Replacement of Missing Teeth and Cosmetic Dentistry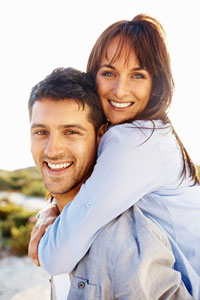 Prosthodontists are the experts who can offer their patients a wide range of options to replace missing teeth depending on each person's needs.  Broken, decayed, worn, discoloured or even crooked teeth can be restored to look natural and beautiful.
Missing teeth can be replaced by a variety of fixed and removable prostheses such as crowns, bridges, dentures and implants.
Prosthodontists combine the hands of a dentist with the eyes of an artist to create natural-looking restorations that greatly benefit their patients both functionally and esthetically.
Clinical expertise
In our modern society, oral deterioration and loss of teeth are often the consequence of dental caries (cavities) and periodontal disease (gum disease). Other causes could include oral cancer, trauma and behavioral conditions such as teeth grinding. As a consequence, it can leave a patient with impaired esthetics, compromised chewing function, psychological discomfort and negatively affect quality of life.
The Prosthodontist's role as the "oral architect" of the dental team means that they develop treatment plans and synchronize treatment sequences with dental/medical specialists as well as with general dentists in order to provide the most comprehensive care to patients. The clinical expertise of the Prosthodontist consists mainly of two components:
Diagnosis, treatment planning and prevention
Dental treatment with a wide repertoire of solutions including fillings, dentures, veneers, crowns, bridges, splints/nightguards, implants and cosmetic dentistry
Training and Professional Recognition
A Prosthodontist is a dentist specialized in the field of Prosthodontics, one of nine dental specialties recognized by the Canadian Dental Association (CDA) and the American Dental Association(ADA). The Commission on Dental Accreditation of Canada (CDAC) reviews and accredits the education programs in the nine dental specialties in Canada.
Accreditation is a process by which CDAC recognizes dental and allied dental education programs - as well as health facility dental services - as having met nationally-determined requirements or standards, as established by CDAC. The nine recognized specialties are Dental Public Health, Endodontics, Oral and Maxillofacial Surgery, Oral Medicine and Pathology, Oral & Maxillofacial Radiology, Orthodontics and Dentofacial Orthopedics, Pediatric Dentistry, Periodontics and Prosthodontics.
The CDA defines Prosthodontics as "that branch and specialty of dentistry concerned with the diagnosis, restoration and maintenance of oral function, comfort, appearance and health of the patient by the restoration of the natural teeth and/or the replacement of missing teeth and contiguous oral and maxillofacial tissues with artificial substitutes".
Prosthodontists, in addition to their basic dental education, have to successfully complete a rigorous advanced postdoctoral educational program in Prosthodontics accredited by the CDA/ADA. This in-depth additional education provides Prosthodontists not only with enhanced knowledge and skills in their specialty but also enables them to interact with researchers as well as with clinical experts in other dental/medical fields. Effective communication with a team of experts provides Prosthodontists with a broad insight in diagnosing and solving oral health problems.
 A prosthodontist has two to three additional years of training in clinical restorative procedures beyond a general dental degree, and attains a very high level of skills in the restoration of function and esthetics of the compromised dentition (teeth).
Why do I need a Prosthodontist?
Diagnosis, treatment planning and prevention
Prosthodontists are recognized as the diagnosis and treatment planning experts. Identification of the cause of oral deterioration is a key element to any dental treatment in order to stop the progression of disease, minimize its impact, develop an effective treatment strategy and prevent future recurrence of disease.
Coordination of Care for
Complex Cases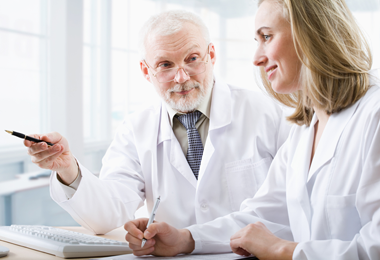 Many dental problems can be corrected by a general dentist, but more complex cases often require a coordinated and holistic approach, employing the expertise of perhaps several different dental or medical specialists. The role of the Prosthodontist in these cases is dual: they not only administer professional care to the patient, but also coordinate and oversee the dental team in the execution of the patient's treatment plan.
Prosthodontists develop the overall treatment plans and synchronize treatment sequences with other specialists as well as with general dentists in order to provide the most comprehensive care.